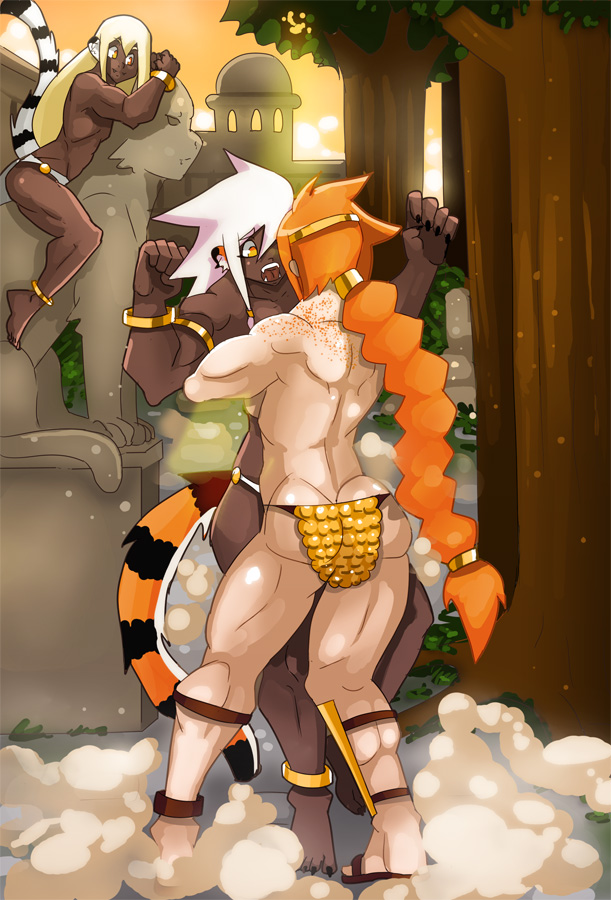 Red Meets Cath 4
by Angs the Wicked
Artist's comments, from this illustration's DeviantArt gallery page:
Following of the commission for Pumpmonger
i'll probably let him write a better storyline for this pic but...
red broke Cath's staff, so Cath turned berzerk and decided to fight her bare hands. And then they goes boom and wammmmmm and schlaaangggg, and boobs eveywhere. That's pretty much it.
Cath created by and © Angs the Wicked
Back to artist's gallery
Red the Paladin created by and © Pumpmonger