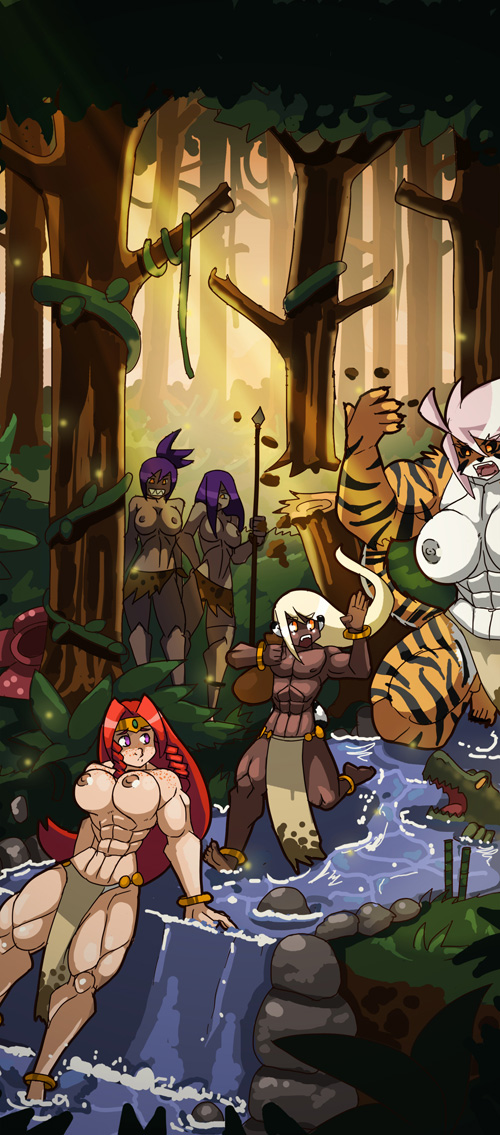 The Run
by Angs the Wicked
Artist's comments, from this illustration's DeviantArt gallery page:
New commission for Pumpmonger with his OC Red.
This one is a bit complicated: if you remember the previous pic, Red and Noah got in troubles with two evil sisters. But the evil sisters got beaten up....Soo..in order to get revenge, they poisoned Cath with a dart, the poison making her furious, turning into a giant weretiger boobie monster desrtroying everything in her way. And... So Red and Noah have to fnd the cure.
Geez
Red © Pumpmonger
Cath, Noah and the Cannibal Sisters © me
Back to artist's gallery
Red the Paladin created by and © Pumpmonger