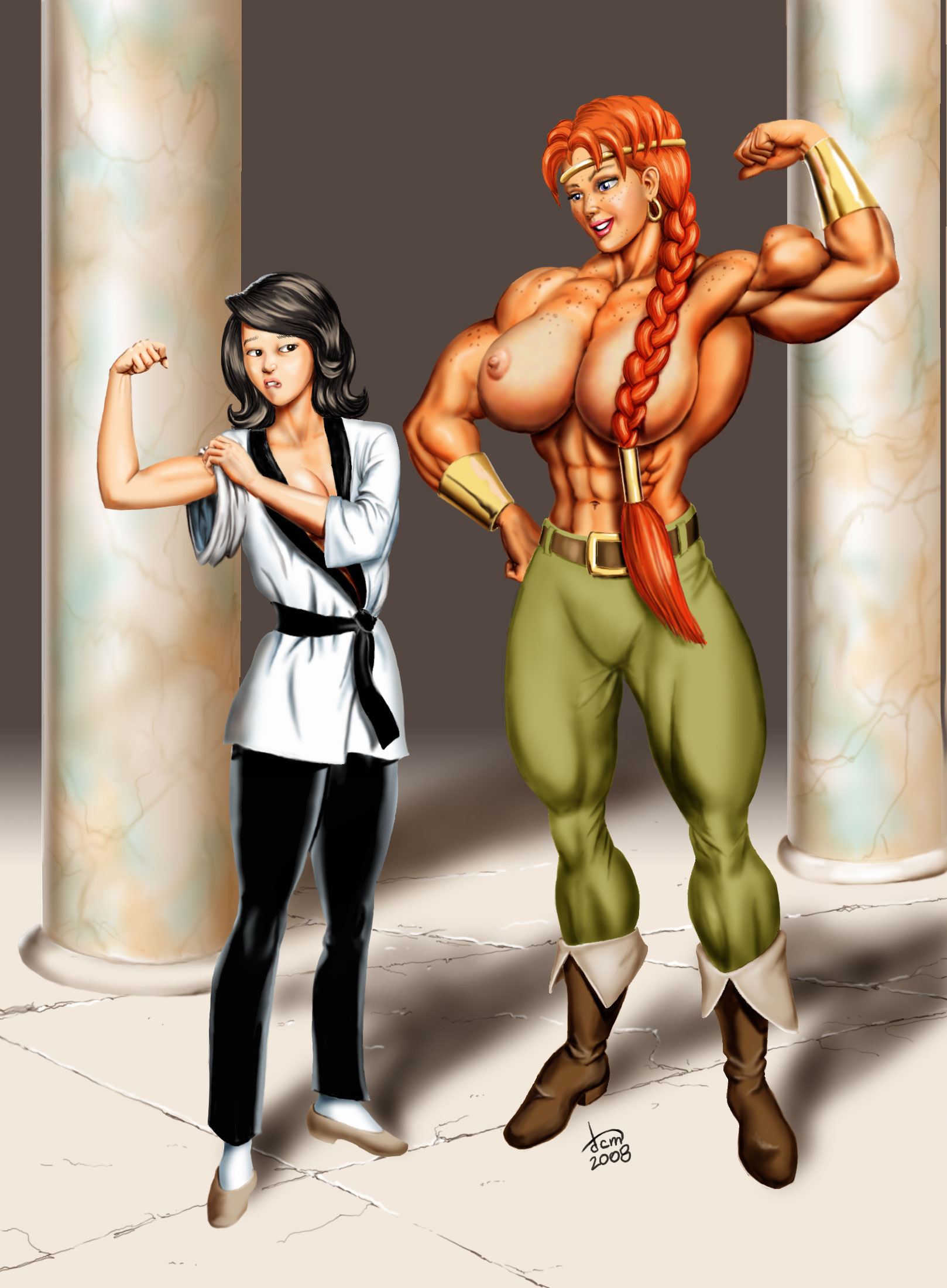 Red and Keiko
by David C. Matthews
Artist's comments: Pumpmonger commissioned me to produce this illustration in 2008, shortly after I first discovered Red.
Keiko's having trouble matching Red in the biceps department... but then, most women (and men!) would! I liked the more "light-hearted" tone of this pic, compared with the violent, bloody, and deadly situations Red is usually pictured in. And yes, I know the perspective is a little(?) off...
I would later "reconfigure" Keiko for the Red comic I'm currently producing. Pumpmonger conceived her as a slave whom Red freed from a cruel master; I turned her into a ronin (samurai without a master), well-versed in armed and unarmed combat, and possessing a much more voluptuous figure based on popular Japanese adult video star Hitomi Tanaka.
Pumpmonger's comments (from this illustration's DeviantArt page: "I could not be more pleased! Red is just as I imagined her and Keiko is perfect. I wanted a lighter scene since Red always seems to be in some peril or on the edge of death. Even a brave heroine should have some fun once in a while."
Back to artist's gallery
Artwork © David C. Matthews
Red the Paladin created by and © Pumpmonger